The focus of The Indigenous India, August 2022 is the increase of atrocities against indigenous peoples by 6.4% during 2021 from 2020. It also covers human rights violations of the indigenous peoples; violations by the armed opposition groups; violations of right to land, forest and resources of indigenous peoples; conditions of indigenous IDPs; violence against indigenous women & children; denial of access to health care and basic amenities; deaths of students in government-run tribal residential schools; the right to food and nutrition and United Nations' action on indigenous peoples as reported during August 2022.
Download pdf version of The Indigenous India, August 2022
1. Focus: Atrocities against indigenous peoples increased by 6.4% in 2021
According to the "Crime in India 2021" of the National Crime Records Bureau (NCRB), released on 29 August 2022, a total of 8,802 cases of atrocities against Scheduled Tribes (ST) were registered in 2021, showing an increase of 6.4% over 2020 (8,272). Madhya Pradesh reported the highest number of cases with 2,627 accounting for 29.8% followed by Rajasthan with 2,121 cases (24%); Odisha with 676 cases (7.6%); Maharashtra with 628 cases (7.1%); Telangana with 512 cases (5.8%); Chhattisgarh with 506 cases (5.7%); Karnataka and Andhra Pradesh with 361 cases each (4.1%); Gujarat with 341 cases (3.8%); Jharkhand with 250 cases (2.8%); Kerala with 133 cases (1.5%), among others.[1]
Violence against ST women has also increased. A total of 1,324 cases of rape against ST women account for 15% out of the total cases reported against STs, who constitutes only 8.6% of the total population of India as per 2011 census. However, many cases go unreported. Among the States, Madhya Pradesh reported the highest number of rape cases with 376 followed by Chhattisgarh with 208 cases; Rajasthan with 149 cases; Maharashtra with 145 cases; Odisha with 122 cases; Telangana with 103 cases, among others. As per the report, 38.8% of the indigenous rape victims were minors.[2]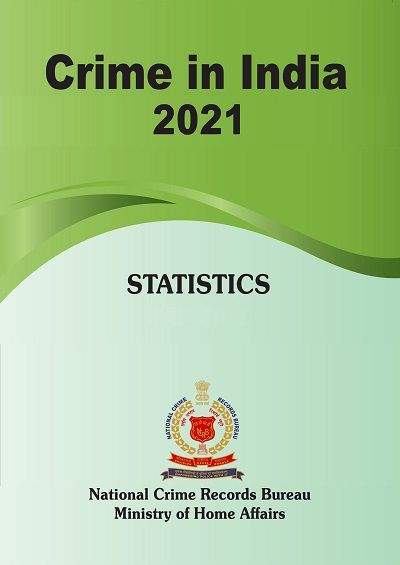 The NCRB report showed that a total of 12,159 cases of atrocities against STs were pending investigation at the end of 2021, including the previous year's cases. A total of 42,512 cases of atrocities against STs came for trial in court. Conviction percentage under the Scheduled Castes and Scheduled Tribes (Prevention of Atrocities) Act in conjunction with the Indian Penal Code (IPC) remained at 28.1% for STs. At the end of the year, 95.4% of cases of atrocities against STs were pending trial.[3]
2. Violations of civil and political rights of the indigenous peoples
Indigenous peoples[4] continued to be face human rights violation including torture, death and arrest. During August 2022, ILAI documented a number of such cases.
2.1. Death in police custody
The ILAI documented the death of two tribals in police custody in August 2022.
On 21 August, E Henveih Phom (35), a tribal from Nagaland, died due to alleged torture by police at Gelekey police station in Sivasagar district of Assam. The deceased E Henveih Phom was arrested along with a woman on 16 August by the Assam police while they were travelling to Gelekey, Assam. Following his arrest, E Henveih Phom was sent to judicial custody. However, he died under suspicious circumstances five days later. The deceased's family members alleged that the deceased was subjected to torture during police custody at Gelekey police station, which led to his death. The family also claimed that the deceased was physically fit and sound at the time of his arrest. Acting on a complaint filed by ILAI, the NHRC directed the Superintendent of Police, Sibsagar district to submit action taken report within four weeks.[5]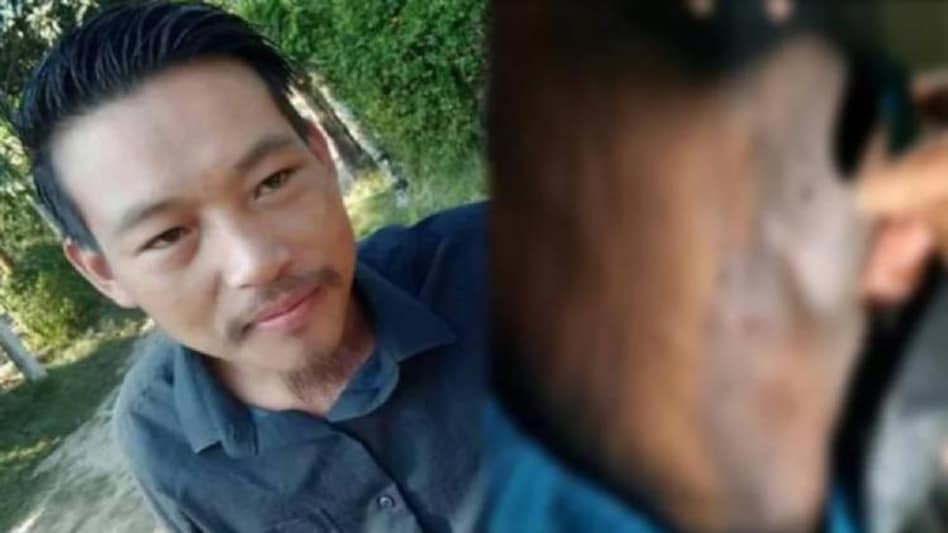 On 24 August, Nagesh Ramdas Pawar (29 years) died due to alleged torture in the custody of the Pune Railway police in Pune district of Maharashtra. The deceased, belonging to Adivasi Phase Pardhi community, a de-notifed tribe, was arrested on 16 August in connection with an alleged robbery and dacoity case. Rani Pawar, the deceased's sister, alleged that her brother was brutally beaten up in custody by the Pune Railway police. Later, he was produced before the court on 17 August, which remanded him in police custody till 24 August. However, he died at the Sassoon hospital in Pune.[6]
2.2. Arrest and torture
On 2 August, four tribal student leaders of the All Tribal Students' Union Manipur (ATSUM) were picked up by the police from ATSUM office in Imphal, Manipur over the proposed 24 hour total shutdown in the hill districts of Manipur from 3-4 August. The ATSUM was demanding tabling of the Manipur (Hill Areas) Autonomous District Councils Bill 2021 in the Manipur Legislative Assembly.[7]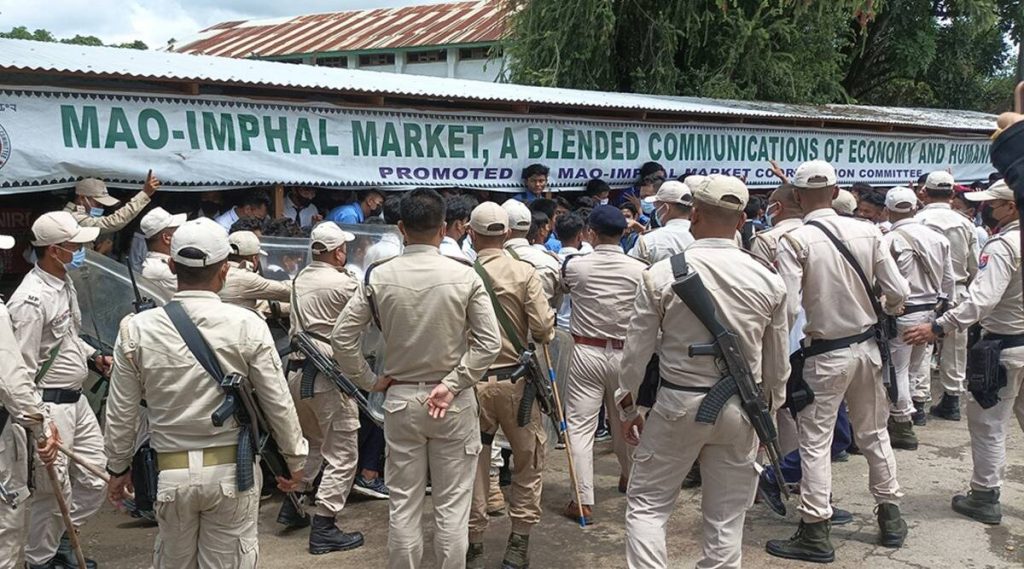 On the midnight of 23 August, a tribal identified as Anil Kumar Singh (42) was allegedly picked up by the police on the charge of supporting Maoists and detained at Garu police station in Latehar district, Jharkhand. He was allegedly tortured in the police station during questioning and released on the next morning by police who stated that he was picked up by mistake. However, no FIR was lodged against the accused policemen as on 31 August. This was despite the fact that Jharkhand Chief Minister Hemant Soren had ordered the police to investigate and take stern action on the police officials involved in the torture and the District Court Latehar which ordered on 22 August directing SC/ST police station for investigation and institution of an FIR.[8]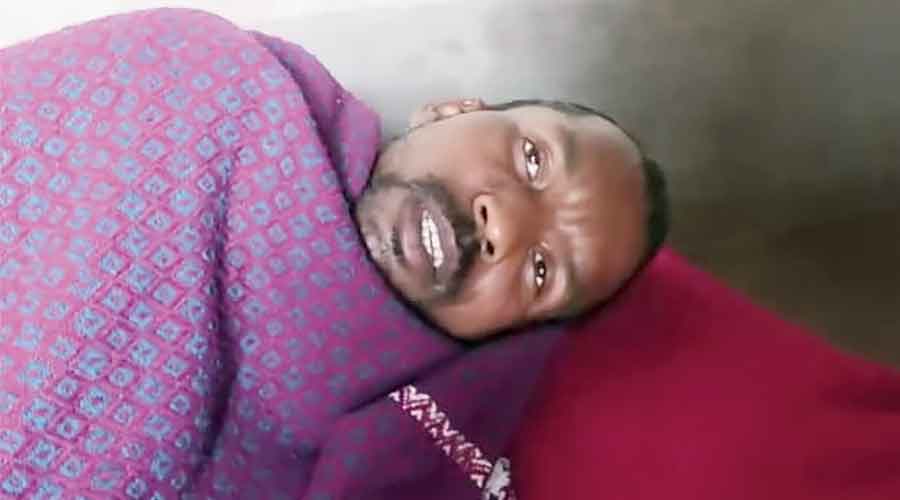 2.3. Violations by forest and other government officials
Apart from security forces/police, forest and other government officials were also responsible for human rights violation of the tribals including killing and torture.
On 9 August, a tribal man identified as Chain Singh was killed and three other tribals sustained serious injuries due to firing by the Forest Department officials at Khadyapura forest area in Vidisha district of Madhya Pradesh. The victims had gone to Khadyapura forest to collect wood. The forest department officials came on the spot and allegedly cordoned off and indiscriminately fired at them without any provocation. During the firing, Chain Singh was killed on the spot and three other tribals, of which two were identified as Mahendra Singh and Bhagwan Singh sustained serious injuries. However, the forest department officials claimed that after being pelted stones while attempting to prevent wood smuggling from the forest they fired in self-defence in which one person died on the spot while three others were injured.[9]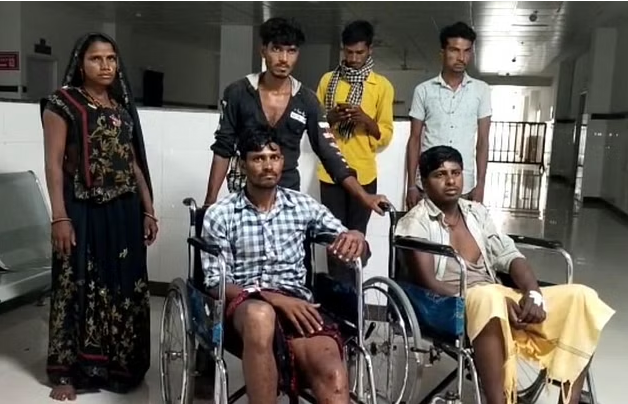 On 22 August, a tribal man identified as Montilal, son of Jamsingh Barela was brutally beaten by a Forest Department official identified as Govind Mahajan at Dhulkot village under Dhulkot Nimbola police station in Burhanpur district of Madhya Pradesh. The victim, Mantilal was grazing cattle when the accused subjected him to abuses on caste line and mercilessly beat him with a stick. The victim suffered injuries in the right hip, left thigh and right hand, and he was unable to stand up.[10]
On 25 August, three tribal youths identified as Ankush Mavaskar (25), Anand Kasdekar and Pappu Chavan were subjected to inhuman torture and degrading treatment, including branding with hot iron rod, by Forest officials of Akot Wildlife Division of Melaghat Tiger Reserve under Amravati district of Maharashtra during their illegal detention. According to one of the victims, they went fishing in a forest under the Akot Wildlife Division and while fishing they were detained by the forest officials. During detention, they were subjected to inhuman torture and burned with hot bars by forest guards during interrogation. One of the victims, Ankush Mavaskar stated that after being whacked with a hot iron rod during their detention, he somehow managed to escape from the forest officials in a wounded state and returned to his home. However, the other two victims – Anand Kasdekar and Pappu Chavan allegedly continued to be under the illegal detention.[11]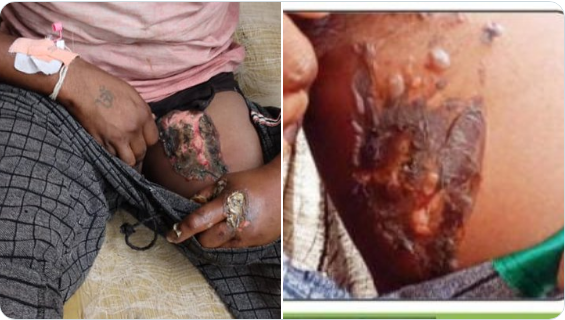 The tribals also faced harassment from other government officials. On 23 August, a tribal couple identified as Chandu (45) and his wife allegedly attempted to commit suicide due mental harassment and demand of bribe by the officials of Mandal Parishad Development Office (MPDO) in Kesamudram in Mahabubabad district, Telangana. According to Chandu, the MPDO failed to clear his pending bills of about Rs. four lakh to him for completing the digging works. The said amount was not cleared for the last four years. He has been visiting since then but the officials were demanding bribes to clear the pending bills. Unable to bear the mental harassment, Chandu and his wife staged a protest and decided to commit suicide by consuming pesticide inside the premises of MPDO.[12]
3. Abuses by the armed opposition groups
The armed opposition groups (AOGs) especially the Maoists continued to torture and kill people on charges of being "police informers", or simply for not obeying their diktats. In August, at least two tribals were killed by the Moaists on the charges of being police informers. The victims included – Lalu Dhurve who was killed in Balaghat, Madhya Pradesh on 6 August[13] and Irpa Ramu, an elected representative of Kurnapally village in Bhadradri Kothagudem district, Telangana, who was killed on 29 August.[14]
4. Violations of right to land, forest and resources of indigenous peoples
4.1 Denial of compensation
Tribals continued to be deprived of compensation for losses suffered. The tribal farmers of Plachimada village in Palakkad district of Kerala remained to be compensated by the Coca-Cola company, which had set up a cola bottling plant in 2000. The tribals alleged that the plant had led to scarcity of drinking water, decline in agricultural produce and health issues. Although the plant was shut down about 18 years ago, the tribals were not provided compensation for the losses they incurred as on 22 August 2022. In 2009, the Kerala government appointed a High Power Committee to study the damages caused by the Coca-Cola plant. The Committee found that the plant had caused a loss of Rs 216.26 crore in Plachimada. However, the state government failed to take any effective steps to recover the compensation from the company.[15]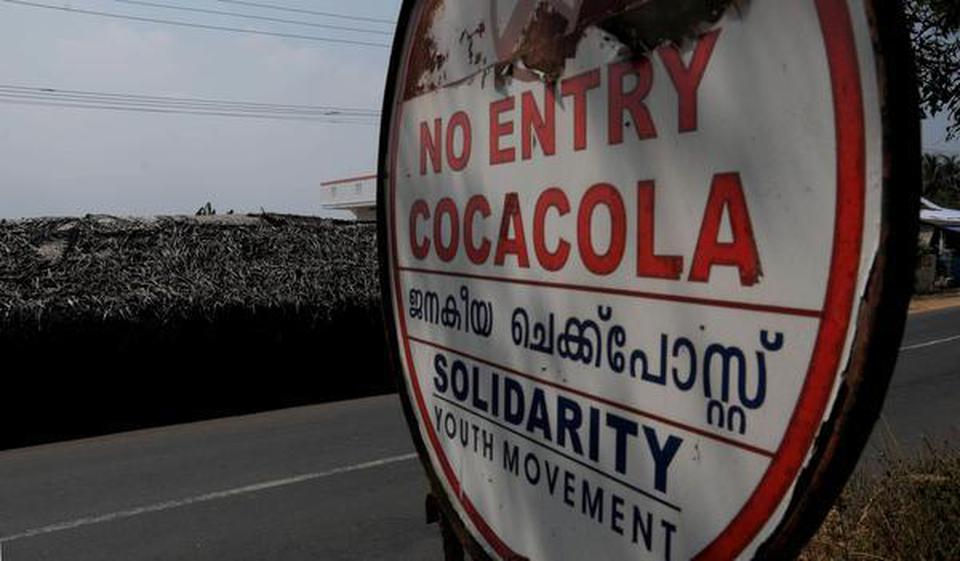 4.2 Forced eviction, atrocities and deprivation of livelihood
On 10 August, members of the Vana Surakshya Samiti, a forest protection group engaged by the State Government, set on fire the crops and huts of Khond tribals in three forest villages of Kapsabhata, Sariabhata and Laktipokhona in Nabarangpur district in Odisha. The Forest officials claimed that the tribals had encroached the forest land, whereas the tribals stated that they have been cultivating in the forest area for a long time. Following a protest by the tribals, the district administration assured to take strict action against the people involved in damaging the crops, setting huts on fire and assaulting the tribals of the three villages.[16]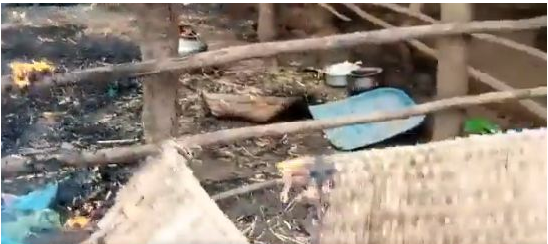 4.3 Illegal acquisition of land
Lands of the tribals continue to be illegally acquired by companies and non-tribals in violation of the laws prohibiting such transfers.
In Odisha, Samasti Infrastructures Pvt. Ltd, a private developer, had illegally acquired land measuring 1.20 acres from 10 tribal families at Ghatikia village in Bhubaneswar under Khordha district in 2006-2007 to develop an apartment. However, the project could not get the approval of the Bhubaneswar Municipal Corporation (BMC) as the Samasti Infrastructures builder had not sought permission from the landowners. Despite not getting the approval from the BMC, the Samasti Infrastructures builder developed the project. The affected land holders approached the police and district administration of Khordha to get justice but in vain. On 23 August, the affected tribal families staged a protest demanding return of their land illegally acquired by the private developer.[17]
On 30 August, affected tribal families at Rajgarh area in Chhattarpur district, Madhya Pradesh staged a hunger strike demanding return of their land illegally acquired by an Income Tax Officer identified as Srinivasan. According to the tribals, their agriculture lands was forcefully occupied by the officer who allegedly fenced the land and dug a canal from Ranguwan dam due to which the farmers were unable to access water for irrigation.[18]
5. Conditions of indigenous IDPs
The resettlement of the Bru (Reang) IDPs settled in Tripura remained to be completed. On 16 January 2020, an agreement was signed between Government of India, Governments of Tripura and Mizoram and Bru-Reang representatives to end the 23-year old Bru-Reang IDP crisis by resettling around 34,000 Brus in Tripura with the a development package around Rs 600 crores. These people would get all the rights that normal residents of the States get and they would now be able to enjoy the benefits of social welfare schemes of Centre and State governments. Each of the displaced families would be given 40×30 square feet residential plots, in addition to the aid under earlier agreement of a fixed deposit of Rs. 4 lakhs, Rs. 5,000 cash aid per month for 2 years, free ration for 2 years and Rs. 1.5 lakhs aid to build their house. In 1997, following ethnic tension, around 5,000 families comprising around 30,000 Bru-Reang tribals were forced to flee Mizoram and seek shelter in Tripura.[19]
Mizoram had refused to take its own people back.
Thousands of Bru IDPs refused to vacate the relief camps located in the Kanchanpur subdivision in North Tripura district as they did not feel comfortable at the sites allocated to them. As on 14 August, about 2,000 Bru families did not sign the consent paper which is a prerequisite to start the resettlement process. The State Government had given a deadline of 31 August 2022 to the Bru families to sign the consent papers and submit the same to the sub-divisional administration. The Bru IDPs alleged that some of the locations finalised for the resettlement are not suitable. They want to settle within the Kanchanpur sub-division where they have been staying for the last 34 years following their displacement from Mizoram following ethnic clashes.[20]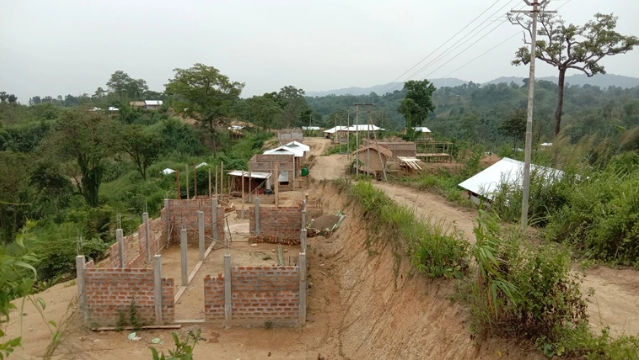 As per the quadripartite agreement between Tripura, Mizoram, Bru leaders and the Central Government was signed on 16 January 2020, a total of 6,159 families were found eligible for permanent settlement. The total population stands at 37,136. So far, a total of 3,332 families have been resettled.[21]
6. Violence against indigenous women & children
The indigenous women and girls in India are deprived of many of their rights. Both collective and individual rights are violated in private and public spaces. Sexual violence, trafficking, killing/branding as a witch, militarisation or state violence and the impact of development-induced displacement, etc. remained major issues.
In August, a tribal woman identified as Sunita was subjected to torture and degrading treatment by her employer at Ashok Nagar in Ranchi, Jharkhand. The tribal woman was working as a maid at the house of a political leader identified as Seema Patra for the last ten years. The victim was subjected to torture including being burnt with hot pan, and degrading treatment. She also lost her teeth after being hit with an iron rod. She was not able to stand on her own as she was locked in a room, and was not even provided food and water. She was also forced to lick urine. The victim was rescued following a complaint and the accused employer was arrested.[22]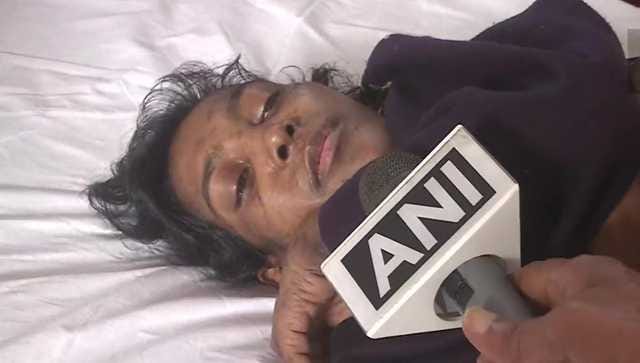 Tribal children continued to be subjected to sexual and physical assault. Some of the cases documented during August, including three minor tribal children who were allegedly brutally beaten with a stick by a landowner identified as Radhakrishnan for fishing in a stream near a paddy field in Wayanad district, Kerala on 15 August;[23] Arindam Behera (name changed), a student, who was beaten up with iron rod by Principal identified as Nityananda Barik after the student failed to answer one of his questions at the Adarsh Vidyalaya in Sundarpal under Hatadihi block in Keonjhar district, Odisha on 20 August;[24] a 15-year-old tribal girl who was allegedly raped by two persons in Khargone district, Madhya Pradesh on 25 August;[25] and 15-year-old tribal girl who was raped by a 26-year-old man at Narkopi area in Ranchi district of Jharkhand 0n 28 August.[26]
There were reports of death in child care institutions due to medical negligence. On 19 August, a seven-year old tribal girl identified as M. Vakalamma, who was rescued from a railway station, died due to medical negligence in a Child Care Institution at Venkatapalem village in NTR district, Andhra Pradesh. She was rescued from a railway station on 2 July 2022. Andhra Pradesh State Commission for Protection of Child Rights (APSCPCR) expressed concern over the negligence of the Child Care Institution (CCI) and the Women Development and Child Welfare (WD&CW) Department officials on the death of a tribal girl. APSCPCR observed that the negligence of the DCPU, CWC and the CCI caused the death of the girl.[27]
7. Denial of access to health care and basic amenities
The courts in India had to intervene due to direct the authorities to provide access to healthcare in tribal areas.
On 17 August, the Bombay High Court directed the Maharashtra government to take immediate steps to make health facilities accessible to expectant mothers and infants in tribal areas while expressing its concern over the lost of twins by a tribal woman due to delay in reaching medical centre.[28] On 13 August, a tribal woman, Vandana lost her twins within minutes of delivery at Botoshi village in Palghar district, Maharashtra. The twins died as no ambulance could reach the village due to lack of road. The nearest hospital was about 10-12 km away from the village.[29]
On 22 August, a 40-year old woman patient, had to be carried in a doli for nearly 15 km, due to lack of road facility to a tribal village of Porlu in Daraparthi GP of Shrungavarapukota mandal Vizianagaram district, Andhra Pradesh.[30]
Tribals continued to be deprived of basic facilities. The Kondu tribe and other tribal communities residing in three hamlets of Pasuvulabanda, Jeelugulova and Sompurambanda in Vsakhapatnam district, Andhra Pradesh were being deprived of electricity connection, voting rights, road facilities and anganwadi centre, safe drinking water, among other amenities. On 8 August, the tribals of these three villages protested against the years of deprivations. The tribals were not provided birth certificates, new members are not included in ration cards, no anganwadi centres and no schools.[31]
On 8 August, about 400 tribal people of the border areas of Alluri Sitarama Raju and Anakapalli districts in Andhra Pradesh staged a half-naked protest demanding basic amenities in their three villages. They alleged that there was no road and safe drinking water facility to their village, people were falling sick often and the sick and pregnant women had to be carried in 'dolis' to the road point at Arla. There were 70 children in the 0 to 11 years age group and 15 children in the 12 to 14 years age group but their village has no anganwadi centre or a government school. They also stated that several representations were given to the Integrated Tribal Development Agency (ITDA) Project Officer in the past but no action has been taken so far.[32]
8. Deaths of indigenous students in government-run residential schools
Tribal students lost their lives in government-run schools due to medical negligence. Some of the cases reported in August are given below:
On 3 August, Shivani Bhoi, a six-year-old tribal girl, died due to diarrhea in the girls' hostel of Nehena Sevashram (ST, SC Residential School) in Nuapada district, Odisha. The doctor who treated Shivani stated that her condition was critical when she was admitted.[33]
On 24 August, Allam Rajesh, a SSC student in the government-run tribal ashram school at Elluru village in Penchikalpet mandal, died of an illness. He was unwell for a week. Students and social organizations alleged that Rajesh had died due to the negligence of the hostel staff and warden. The Ashram school staff allegedly did not inform Rajesh's parents of his condition. By the time his parents came to know of it and shifted him to a private hospital in Kagaznagar, Rajesh's health had deteriorated.[34]
On 28 August, Gomasa Ashwini (10 years), a Grade V student at a social welfare residential school in Sirpur (T) mandal centre, died while undergoing treatment at a hospital in Karimnagar under Karimnagar district, Telangana.[35]
9. Right to food and nutrition
Right to live with human dignity is one of the fundamental right guaranteed under Article 21 of the Constitution of India. However, there have been reports of tribals suffering from hunger and malnutrition.
On 3 August, a tribal identified as Sanjay Sardar (30) died due to alleged starvation at Bhula Beda village in Jhargram district, West Bengal. A fact finding report by an organization, Right to Food and Work Network, West Bengal found that the family did not have access to food and were going hungry. Sanjay was a migrant worker who lost his job after COVID-19 induced lockdown. Sanjay had applied for job cards under the Mahatma Gandhi National Rural Employment Guarantee Act but never got it.[36]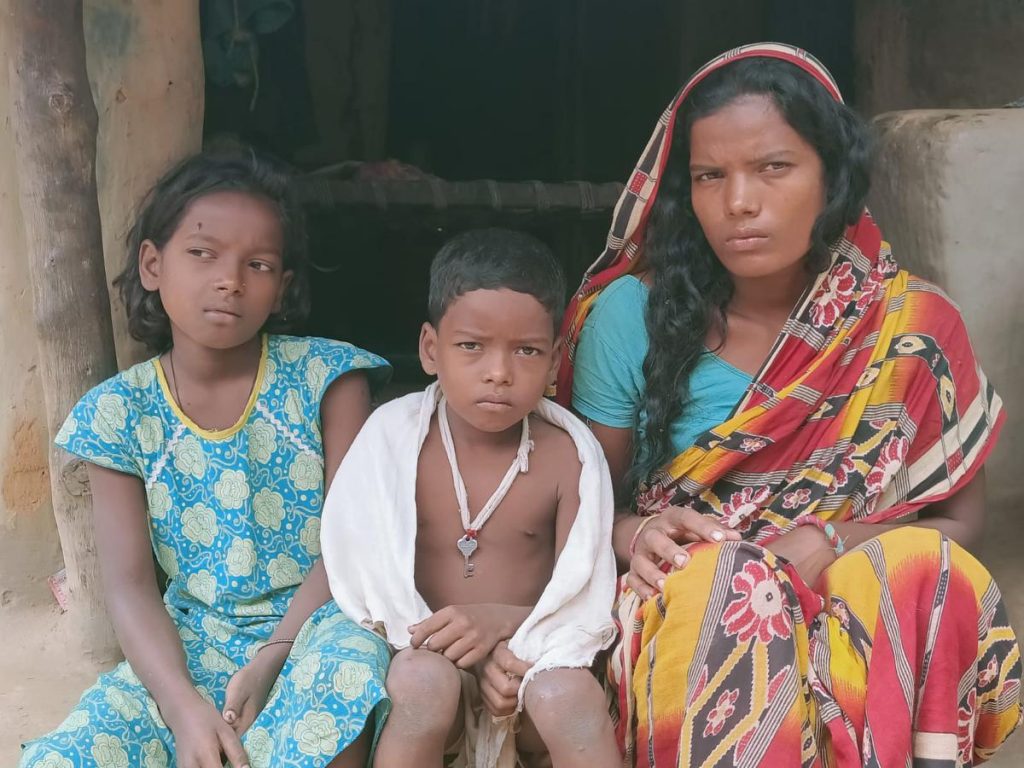 In Maharashtra, at least 86 tribal children died due to alleged malnutrition and lack of medical facilities since January 2022. On 17 August, the Bombay High Court sought a detailed report from the District Collector, Nandurbar on the death of children in the tribal belt due to malnutrition and lack of medical facilities since January.[37]
In August, 60 children, including 47 tribal children, were reported to be suffering from severe malnutrition at Sulthan Bathery in Wayanad district of Kerala. Even after diagnosing severe malnutrition, officials in NRC at Sulthan Bathery are allegedly unwilling to admit the tribal children. Those who were admitted were allegedly not given the required treatment.[38]
10. United Nations' action on indigenous peoples
10.1. UNCERD publishes findings on indigenous people
On 8 August, UN Committee on the Elimination of Racial Discrimination published findings on Azerbaijan, Benin, Nicaragua, Slovakia, Suriname, United States of America and Zimbabwe. The findings contain the Committee's main concerns and recommendations on the implementation of the International Convention on the Elimination of All Forms of Racial Discrimination. Some of the findings and recommendations with respect to indigenous people are given below:[39]
Nicaragua
The Committee was gravely alarmed by the alleged violence and assaults on indigenous peoples and Afrodescendents, particularly the numerous attacks against indigenous peoples in the Mayangna Sauni As territory in the Bosawás Biosphere Reserve. It urged Nicaragua to take urgent action to prevent violence and attempts on the lives of indigenous peoples and Afrodescendents, particularly in the autonomous regions of the Caribbean Coast. It also asked Nicaragua to immediately investigate all such acts of violence and prosecute those responsible.
Concerning the impact of extractive, agro-industrial and infrastructure projects on the natural resources in the lands of indigenous peoples and Afrodescendents, the Committee stressed that the protection of human rights and the elimination of racial discrimination are essential to sustainable economic development. It recommended that Nicaragua conduct independent studies on social, environmental and cultural impacts before granting licenses for projects involving the development and exploitation of natural resources in indigenous territories.
Suriname
The Committee expressed its concern about reports of ongoing mercury and other toxic pollution of land and rivers by gold mining, deforestation, road construction, and illegal airstrips, all of which negatively impact the environment and the health of indigenous and tribal peoples. It recommended that Suriname strengthen its efforts to prohibit and penalise the import and use of mercury. It also asked Suriname to ensure that contaminated areas are cleaned up, that affected indigenous and tribal peoples have access to clean drinking water and health services, and that they have the right to adequate compensation.
The Committee was also concerned about the long delay in adopting a legislative framework on the rights of indigenous and tribal peoples and the lack of information on measures taken to ensure the views of indigenous and tribal peoples are heard in the drafting process. It asked Suriname to expedite the adoption of the draft law with effective and meaningful participation of indigenous and tribal peoples.
United States of America
The Committee expressed concern that the racial and ethnic minorities are disproportionally impacted by higher maternal mortality and morbidity rates, higher risk of unwanted pregnancies and lack of means to overcome socioeconomic barriers to access safe abortion. It recommended the Untied State to adopt all necessary measures to address the profound disparate impact of Dobbs v JWHO on women of racial and ethnic minorities, Indigenous women and those with low incomes.
10.2. UN experts urge States to ensure leadership roles for indigenous women
On 8 August, on the occasion of the International Day of the World's Indigenous Peoples, a group of UN experts, including the Special Rapporteur on the rights of Indigenous peoples, issued a statement urging States to take affirmative action to guarantee the full public and political participation of Indigenous women and girls. The experts urged States to ensure effective legal protection of indigenous women's rights to lands, territory and resources and promote the meaningful participation of indigenous women in the management and regulation of their lands and resources. This must include their participation in consultation processes on administrative and legislative issues as well projects that may impact indigenous lands, territory and resources, with the aim of obtaining their free, prior and informed consent.[40]
---
[1]. Crime in India 2021, National Crime Records Bureau, https://ncrb.gov.in/sites/default/files/CII-2021/CII_2021Volume%202.pdf
[2]. Ibid
[3]. Ibid
[4]. Since the Scheduled Tribes or "tribals" are considered India's Indigenous Peoples, these terms are used interchangeably in this report
[5]. NHRC Case No. 301/3/15/2022-AD registered following a complaint filed by ILAI
[6]. NHRC Case No. 3165/13/23/2022-AD registered following a complaint filed by ILAI
[7]. Manipur: Shutdown in hill districts after ATSUM leaders' arrest, The East Mojo, 3 August 2022, https://www.eastmojo.com/manipur/2022/08/03/manipur-shutdown-in-hill-districts-after-atsum-leaders-arrest/
[8]. No FIR against guilty cops over Latehar 'torture' yet, The Telegraph, 31 August 2022, https://www.telegraphindia.com/india/no-fir-against-guilty-cops-over-latehar-torture-yet/cid/1883542
[9]. See NHRC Case No. 2738/12/49/2022
[10]. Complaint dated 30.08.2022 of ILAI filed with the NHRC
[11]. Tribal men burnt with hot bars for illegal fishing in Maharashtra's Amravati, The Hindustan Times, 26 August 2022, https://www.hindustantimes.com/cities/mumbai-news/tribal-men-burnt-with-hot-bars-for-illegal-fishing-in-maharashtra-s-amravati-101661525579914.html
[12]. Telangana: Unable to pay bribe, tribal couple tries to end life, The New Indian Express, 24 August 2022, https://www.newindianexpress.com/states/telangana/2022/aug/24/telangana-unable-to-pay-bribe-tribal-couple-triesto-end-life-2490771.html
[13]. Maoists kill villager on suspicion of being police informer in MP's Balaghat, Telangana Today, 6 August 2022, https://telanganatoday.com/maoists-kill-villager-on-suspicion-of-being-police-informer-in-mps-balaghat
[14]. Man killed by suspected Maoists in Telangana's Charla mandal, The Hindu, 30 August 2022, https://www.thehindu.com/news/national/telangana/man-killed-by-suspected-maoists-in-telanganas-charla-mandal/article65829099.ece
[15]. Protest against Coca-Cola: Why the 20-year struggle of Kerala's Plachimada goes on, The News Minute, 22 August 2022, https://www.thenewsminute.com/article/protest-against-coca-cola-why-20-year-struggle-kerala-s-plachimada-goes-167064
[16]. Odisha: Tribals allege crops, huts burnt down, The Print, 14 August 2022, https://theprint.in/india/odisha-tribals-allege-crops-huts-burnt-down/1082864/
[17]. Tribal people in Bhubaneswar stage protest over encroachment of their land, Prameyanews.com, 23 August 2022, https://www.prameyanews.com/tribal-people-in-bhubaneswar-stage-protest-over-encroachment-of-their-land/
[18]. Complaint dated 31.08.2022 of ILAI filed with the NHRC
[19]. Ministry of Home Affairs, Government of India, Shri Amit Shah presides over signing of Historic Agreement to end the Bru-Reang Refugee Crisis; Around 34,000 Internally Displaced People to be settled in Tripura, Press Information Bureau, 16 January 2020, https://pib.gov.in/PressReleseDetailm.aspx?PRID=1599633
[20]. Tripura: Thousands of Bru migrants refuse to vacate relief camps, The East Mojo, 14 August 2022, https://www.eastmojo.com/tripura/2022/08/14/tripura-thousands-of-bru-migrants-refuse-to-vacate-relief-camps/
[21]. Ibid
[22]. On Son's Tip-Off, BJP Leader Arrested for Torturing House Help, Sent to Police Remand till Sep 12, News18, 31 August 2022, https://www.news18.com/news/india/jharkhand-ranchi-suspended-bjp-leader-seema-patra-arrested-for-torture-house-help-maid-sunita-5857327.html
[23]. Kerala: Three tribal children beaten up in Wayanad, The Times of India, 17 August 2022, https://timesofindia.indiatimes.com/city/kozhikode/kerala-three-tribal-children-beaten-up-in-wayanad/articleshowprint/93604219.cms
[24]. Drunk Principal Thrashes Minor With Iron Rod In Adarsh Vidyalaya In Odisha, The Sambad, 24 August 2022, https://sambadenglish.com/drunk-principal-thrashes-minor-with-iron-rod-in-adarsh-vidyalaya-in-odisha/
[25]. Madhya Pradesh: Tribal girl raped in Khargone; 2 men arrested, juvenile detained, The Free Press Journal, 28 August 2022, https://www.freepressjournal.in/indore/madhya-pradesh-tribal-girl-raped-in-khargone-2-men-arrested-juvenile-detained
[26]. Tribal girl raped in Ranchi, one nabbed, The Telegraph, 30 August 2022, https://www.telegraphindia.com/jharkhand/tribal-girl-raped-in-ranchi-one-nabbed/cid/1883532
[27]. Andhra Pradesh: WD&CW, CWC, CCI officials pulled up for death of tribal girl, The Hindu, 23 August 2022, https://www.thehindu.com/news/national/andhra-pradesh/andhra-pradesh-wdcw-cwc-cci-officials-pulled-up-for-death-of-tribal-girl/article65801932.ece
[28]. Malnutrition & lack of medical facilities: Bombay HC seeks report from Nandurbar collector on deaths of 86 kids, The Indian Express, 22 August 2022, https://indianexpress.com/article/cities/mumbai/malnutrition-medical-facilities-bombay-hc-report-nandurbar-collector-deaths-kids-8103812/
[29]. Maharashtra: Tribal woman in Palghar loses twins minutes after delivery as nearest hospital was 12 km away, The Mid Day, 17 August 2022, https://www.mid-day.com/mumbai/mumbai-news/article/maharashtra-tribal-woman-in-palghar-loses-twins-minutes-after-delivery-as-nearest-hospital-was-12-km-away-23241330
[30]. Sick tribal woman carried in doli for 15 km in Vizianagaram, The New Indian Express, 23 August 2022, https://www.newindianexpress.com/states/andhra-pradesh/2022/aug/23/sick-tribal-woman-carried-in-doli-for-15-km-in-vizianagaram-2490485.html
[31]. Visakhapatnam: Even after 75 yrs, Kondu tribe gropes in darkness, The Hans India, 9 August 2022, https://www.thehansindia.com/andhra-pradesh/ap-govt-selects-7-best-schools-in-the-state-to-receive-memento-on-august-15-757152?infinitescroll=1
[32]. Tribal people stage half-naked protest seeking basic amenities, The Hindu, 8 August 2022, https://www.thehindu.com/news/cities/Visakhapatnam/tribal-people-stage-half-naked-protest-seeking-basic-amenities-in-andhra-pradesh/article65745012.ece
[33]. Tribal girl's death: Whom to blame, school or hosp?, The Pioneer, 8 August 2022, https://www.dailypioneer.com/2022/state-editions/tribal-girl—s-death–whom-to-blame–school-or-hosp-.html
[34]. SSC student studying at Tribal Ashram school died of viral fever, The Deccan Chronicle, 25 August 2022, https://www.deccanchronicle.com/nation/in-other-news/250822/ssc-student-studying-at-tribal-ashram-school-died-of-viral-fever.html
[35] . Complaint dated 01.09.2022 of ILAI filed with the NHRC
[36]. Rights group claims hunger death in West Bengal; administration denies it, The Hindu, 16 August 2022, https://www.thehindu.com/news/cities/kolkata/rights-group-claims-hunger-death-in-west-bengal-administration-denies-it/article65775693.ece
[37]. Malnutrition & lack of medical facilities: Bombay HC seeks report from Nandurbar collector on deaths of 86 kids, The Indian Express, 22 August 2022, https://indianexpress.com/article/cities/mumbai/malnutrition-medical-facilities-bombay-hc-report-nandurbar-collector-deaths-kids-8103812/
[38]. Severe malnutrition, anaemia reported among children of Wayanad tribal hamlets, Mathrubhumi.com, 1 September 2022, https://english.mathrubhumi.com/features/health/children-in-wayanad-tribal-hamlets-sustain-severe-malnutrition-anaemia-nutrition-deficiency-in-kids-1.7837421
[39]. See https://www.ohchr.org/en/press-releases/2022/08/un-committee-elimination-racial-discrimination-publishes-findings-azerbaijan
[40]. See https://www.ohchr.org/en/press-releases/2022/08/states-must-ensure-leadership-roles-indigenous-women-un-experts